Maharishi Yoga Āsana MasterClass
Advanced course for correct performance for all Meditators, Sidhas, and Governors
1 March–9 April 2022
'Time spent on Āsanas and Dhyān (Transcendental Meditation) is a golden time of the day…
practice of Yoga Āsanas is a must in the daily routine.' –Maharishi, 1972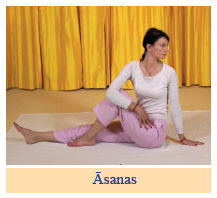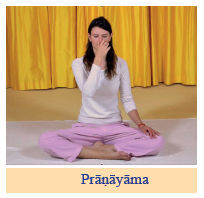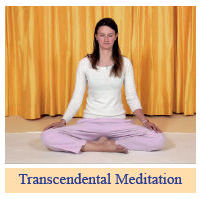 The Maharishi Yoga Āsana MasterClass is a new course offered by the Department of Yoga Therapy of the Maharishi College of Perfect Health International.
For the first time this new online course, based on the16-lesson course on Maharishi Yoga, a course on Yoga Exercise, presents complete guidance for the practice of Maharishi Yoga Āsanas including anatomical and physiological considerations, supported by excellent demonstrations, charts, and interactive discussion. The course presents detailed knowledge of correct performance of Maharishi Yoga Āsanas (MYA), thereby ensuring safe and beneficial practice for improved health and wellbeing, and clearer experiences of Transcendental Consciousness, the state of Yoga. Yoga means unity. It refers to the union of individual awareness with its fundamental nature, pure consciousness, the infinite source of all creativity and intelligence.
The course will be very beneficial for everyone. It will be invaluable for those who have been practising the Maharishi Yoga Āsanas for many years or who have already attended the 16-lesson course on Maharishi Yoga Āsanas. On the other hand, no background knowledge is required and therefore complete beginners are also welcome!
Feedback from Maharishi Yoga Āsana Course Participants
'I have done the Āsanas daily for 35 years, but it is the first time now that I really know how to perform them correctly. And it feels quite different. It gives an entirely new level of body-mind coherence, mental focus, and spiritual development.'
'For me, the Yoga Āsana course meant bliss, the right knowledge of what Yoga means. I understood and learned how important details are. Details matter!'
'The way you'll do Āsanas after taking the course will feel fundamentally different from the way you did Āsanas in the past. For the first time in 45 years, I feel I'm practising Āsanas correctly. Each time I practice an Āsana, I notice immediate benefit. Now, I really enjoy Yoga Āsanas.'
Course Leaders
The Maharishi Yoga Āsana MasterClass will be offered by two experienced teachers, who both graduated from the first Maharishi Yoga Āsana Instructor Training Course and are Assistant Faculty in the Department of Yoga of Maharishi College of Perfect Health International.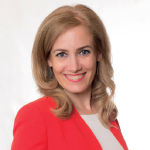 With additional background as Work-Life Balance Coach (13 years of experience), founder of Love2Grow concept, and over 15 years as Master Trainer in business for RZB-BMA, Livia will bring her passion for a balanced and fulfilled life to the course and help everyone understand the profound principles in a simple and easy-to-follow way.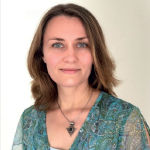 Cornelia is a certified physiotherapist, which is of great value when teaching Maharishi Yoga Asanas. She has been a teacher of Transcendental Meditation since 2013, and is also familiar with the holistic teachings of Maharishi AyurVeda through her nine years of professional experience with Maharishi ĀyurVeda Products.
Guest Speakers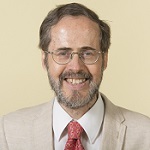 Dr Walter Mölk, a general practitioner with over 30 years of experience teaching Maharishi AyurVeda to health professionals worldwide, and member of the board of directors of MCPHI and the International Maharishi ĀyurVeda Foundation (IMAVF).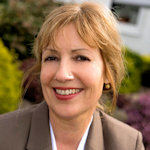 Gudrun Buchzik, certified Yoga teacher (advanced 1,500 hours level) qualified to train and certify yoga teachers worldwide. Gudrun has taught all Maharishi Yoga Āsana Teacher Training Courses so far in Europe, Asia, and USA. She is head of the Maharishi Yoga Āsanas department of the MCPHI and designed, implemented, and taught the MYA-Instructor Training Course and set up the course structure of the MYA MasterClass. She is also a certified Face Yoga Teacher, pain therapy coach, and teacher of Transcendental Meditation.
What will you receive?
The MYA-MasterClass offers in-depth instruction through an effective combination of unique videos and live online workshops to cover all aspects of each pose in great detail.
Eighteen new videos have been made to cover all the Āsanas of Set 1, which was designed by Maharishi Mahesh Yogi together with renowned Yogacharyas in 1992. One session is dedicated to Prāṇāyāma, the breathing exercises.
In the videos Gudrun Buchzik shows exactly how to gain maximum benefit from performing each Maharishi Yoga Āsana. You will be surprised how many new things you will learn even if you have practised the Āsanas for many years. And you will soon notice the positive effect on your overall health and the improved quality of your meditation programme.
In addition, 4 live online workshops will give the opportunity to practise with your Maharishi Yoga Āsana MasterClass Teachers. The teachers will carefully and competently guide, adjust, and correct your practice if you wish. This is a unique opportunity to learn the correct practice step by step, which has not been offered within the TM Organisations so far.
Please note: Because of the individual coaching the number of participants is limited – please reserve your place as soon as possible if you wish to attend!
Structure of the MasterClass
The Maharishi Yoga Āsana MasterClass will be taught in two blocks.
Block 1 starting Tuesday 1 March 2022
Two meetings per week (Monday and Thursday evening 7:30–9:30 pm CET) and one workshop on Saturday afternoon of each week (3:30–5:00 pm CET).
One week break (20–26 March), during which you practise and refine what you have learned so far.
Block 2 starting Monday 28 March 2022
Two meetings per week (Monday and Thursday evening 7:30–9:30 pm CET) and one workshop each Saturday afternoon of each week (3:30–5:00 pm CET).
A follow-up webinar, four weeks after block 2 (in early May), will give the opportunity for further review, discussion, and Q&A.
Note: You will gain most if you attend live. The recordings will be mainly available for different time zones.
The course language will be in English. Therefore, sufficient English language skills are a prerequisite for participation.
You need a good internet connection and a webcam so that the teachers can see you while practising, if you like.
Ten Sessions (2 hours each)
Welcome, introduction and overview of the session
Videos for the Maharishi Yoga Āsanas
Detailed and illustrated explanations how to enter the Āsana, how to hold it and how to come out of the pose
Anatomical considerations and points to observe
Frequent and possible beginners' mistakes
Adjustments and tips
Benefits of the pose
Questions and Answers
4–5 minutes of Prāṇāyāma and 10 minutes of Transcendental Meditation
Four workshops (1,5 hours each)
Practising and applying the theoretical knowledge
Individual feedback on the practice
Personalization, corrections, and adjustments
Discussion of experiences and Q&A
Follow-up Webinar
Four weeks after the course
Further review, discussion, and Q&A
Course Fee
Standard course fee: € 348
IMAVF Affiliate Discount
Affiliates of IMAVF receive a discount of 10% on the respective course fee.
MYA-Instructor Training
If you later decide to undergo training as an MYA Instructor, your attendance of this MYA MasterClass will be partly credited towards the course fee of the Instructor training.
If you have any questions, please send a mail to mavtraining@maharishi.net.